MANUFACTURE MSE MOVEMENTS
For many watch aficionados, the daily ritual of winding a cherished timepiece is a cathartic experience, providing a moment of respite from the frenetic pace of daily life. Moroever, the action of holding the crown between forefinger and thumb, provides an intimate relationship between the watch and its wearer. Schwarz Etienne indulges these purists with its range of MSE (Manual Schwarz Etienne) calibres.
Each MSE calibre upholds the company's patented modular design approach. The main plate is designed to accommodate two barrels, a configuration that delivers a powerful and consistent force to the regulating organ. All MSE calibres will run autonomously for up to 96 hours (4 days). The variable inertia balance delivers notable precision, reliability and rate stability. The architecture of the company's MSE calibres encompasses an attractive six bridge design.
The MSE calibres can also be used as base movements, serving to accommodate various modules eg a power reserve indicator. These modules can be integrated into the base calibre without increasing its dimensions.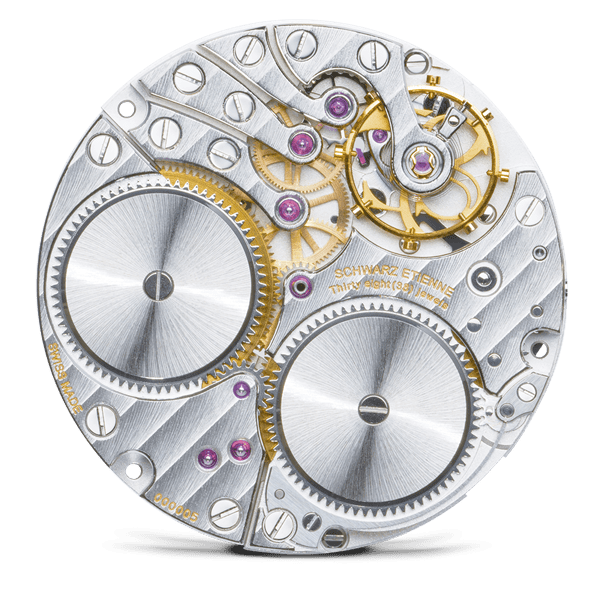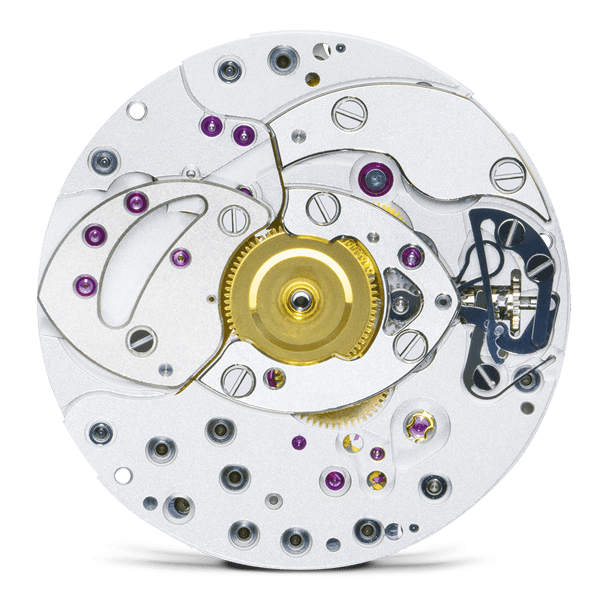 MSE 100.00
| | |
| --- | --- |
| Type | Manufacture manual movement with twin barrels |
| Functions | hours, minutes, small seconds at 6 o'clock |
| Technical characteristics | stop seconds, twin barrels (parallel) |
| Diameter | 30.40 mm (13 ¼''') |
| Thickness | 5.35 mm |
| Diameter of casing | 30.00 mm |
| Decoration | Main plate – sandblasted (fine), Wheels: circular grained, Steel components : satin finished with sunray decoration, Screws: polished |
| Bridges | hand bevelled and adorned with Côtes de Genève motif |
| Frequency | 3 Hz (21'600 Alt/h) |
| Balance wheel | variable-inertia balance, produced in-house |
| Hairspring | hairspring with flat Philips terminal curve, produced by E20 Innovations |
| Power reserve | 96 hours |
| Components | 230 |
| Jewels | 25 jewels |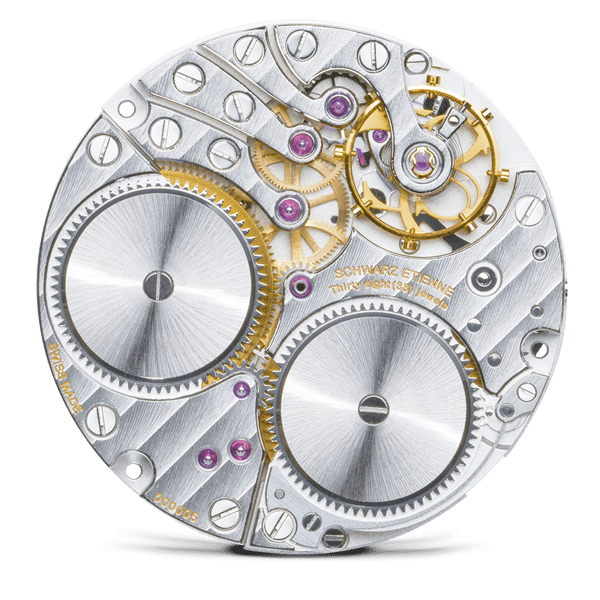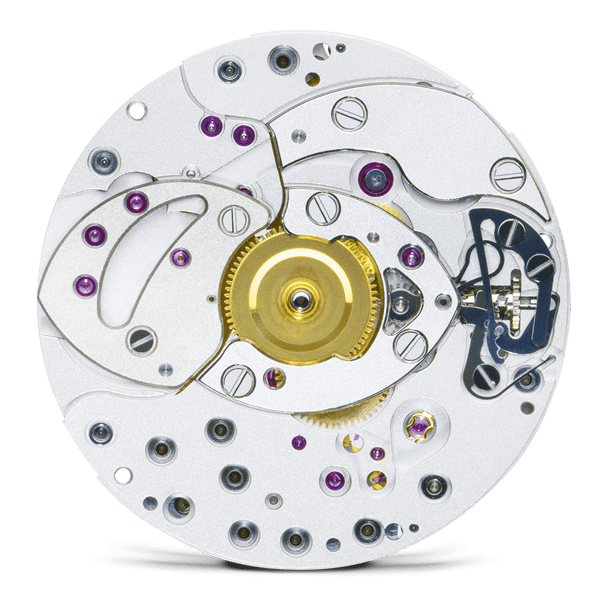 MSE 111.00
| | |
| --- | --- |
| Type | Manufacture manual movement with twin barrels |
| Functions | hours, minutes, small seconds at 6 o'clock, power reserve indicator at 2 o'clock |
| Technical characteristics | stop seconds, twin barrels (parallel) |
| Diameter | 30.40 mm (13 ¼''') |
| Thickness | 5.35 mm |
| Diameter of casing | 30.00 mm |
| Decoration | Main plate – sandblasted (fine), Wheels: circular grained, Steel components : satin finished with sunray decoration, Screws: polished |
| Bridges | hand bevelled and adorned with Côtes de Genève motif |
| Frequency | 3 Hz (21'600 Alt/h) |
| Balance wheel | variable-inertia balance, produced in-house |
| Hairspring | hairspring with flat Philips terminal curve, produced by E20 |
| Power reserve | 96 hours |
| Components | 230 |
| Jewels | 37 jewels |
DISCOVER OUR OTHER MOVEMENTS